ACTIVITIES
Off Grid Expeditions
Amateur Radio operation in remote locations is an activity that keeps our radio communication skills honed. Operating "in the field" means not being tied to the power grid, large antenna systems, or home or car comfort conveniences. These skills are ideal for those wanting to use Amateur Radio whilst camping, hiking, and most importantly utilising radio communications over long distances when the power grid may not be available.
As an example of this activity, some club members made a trip to the hilltop area called South Brother located near Cooma in the NSW Snowy Mountains to operate QRP. Here is a video by Steven, VK2STG which is well worth a watch: https://www.youtube.com/watch?v=gvJR7l9rtWo
Social Meetings
Our Club holds a social weekly with some members catching up every Sunday at 2 pm at the Infuse Cafe located in the Tura Beach Shopping Centre. These are informal, meetings where Club members and newcomers meet up for a chat about a range of topics including but not restricted to Amateur Radio. Everyone is invited to come up and say hello and share a coffee or two with us.
Formal Club meetings
The club conducts Ordinary meetings as well as the Club's AGM are conducted throughout the year both in-person and online via Zoom. You can keep up to date with upcoming meetings via the News section on the Home page.
Field Days
Field Days are lots of fun and involve setting up a temporary off-grid radio station sometimes in remote locations and making contacts with other Amateur radio operators around Australia and the world using radio bands from HF (High Frequencies) to UHF (Ultra High Frequencies). Field Days provide us with the opportunity to set up and test radio equipment away from the power grid which is crucial during power outages and emergencies. Aside from playing with radios, Field Days are a great time to catch up personally with other members and enthusiasts and to demonstrate Amateur Radio to the public. We participate in several Field Days annually both in the High Country and in areas right down to the NSW Far South Coast.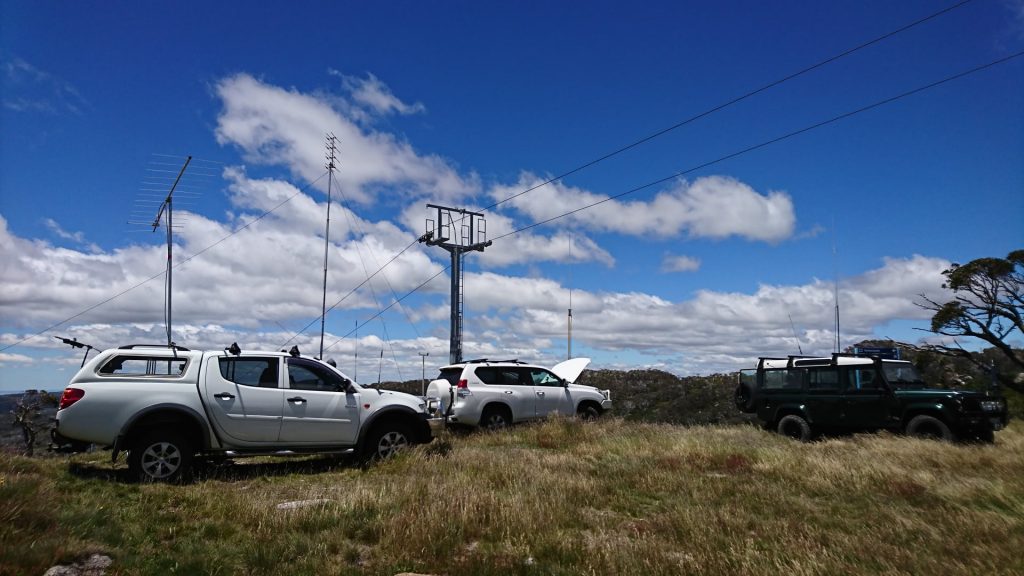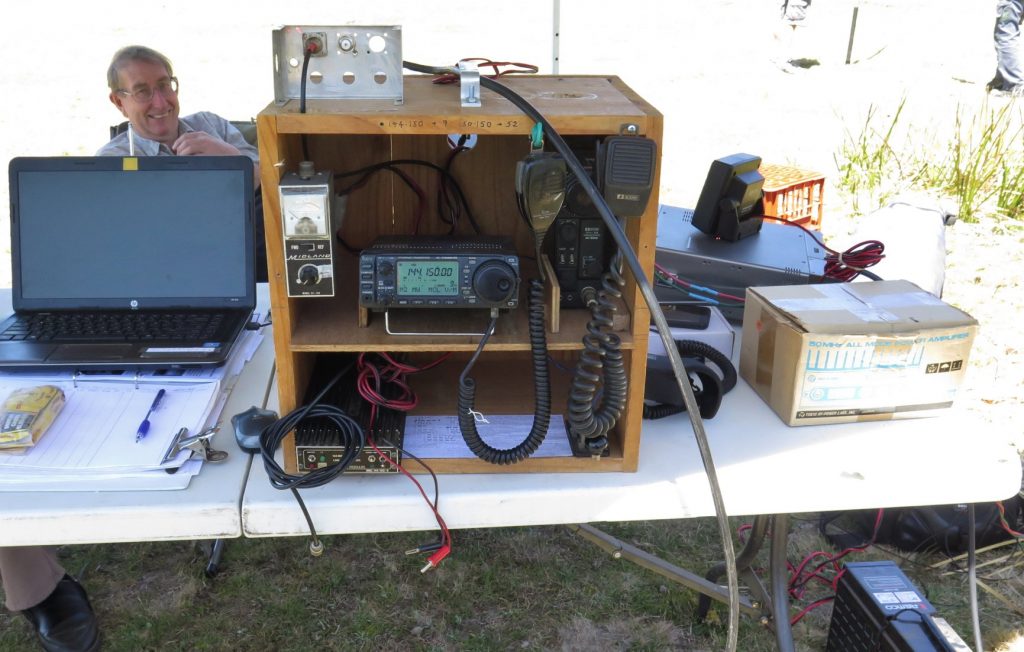 You can find out when our next Field Day is by checking our home page. Everyone is welcome to come along and join in or just say hi!